Summer Is Here!
We want to wish everyone a happy, healthy, safe summer season.  We hope you go on many adventures and have a lot of fun!   Summer is a great time of year for making family memories.  Thank you for your continued support of our business.
*$ 5.00 Off Any Purchase Of  $25.00 or More *

The secret code word for the month June is
"Popsicle"
Simply say Popsicle at check out and receive 5 dollars of your purchase of 25 dollars or more

Please...
In store only
one time only
expires June 30
Consignment 101

We will continue to take Summer items through the month of June

Thank You For Making Appointments!! 
We would like to thank everyone for participating in our new intake appointment system.

Making an appointment is a great way to ensure that Anna is available and taking consignments.
The appointment system has helped us managed inventory flow and provide better customer service.

Appointment booking is done through
SeeSaw4kids.com

or you can


 
Please clean and inspect all items before bringing them in
Limit 2 bags per visit. 


Thank You!!

consignment contract                    FAQs                       Brands We Like

Do you have a...
Children's Wet Suit
 Back Pack Carrier
Baby Bjorn Bouncy Seat
Stokke High Chair
Play Kitchen
Fairfax Festival


The 42nd Annual Fairfax Festival happens June 8th and 9th.  The festival kicks off Friday night with Family Film Night in the ball field at 8:00 pm (Small Foot).  The parade Saturday Morning at 10:00 am precedes 2 days of great live music, kids activities, flea market and craft fair, wine tasting,  and EcoFest.  Be sure to stop by the photo booth to get your family photo, it is a fun family tradition of ours.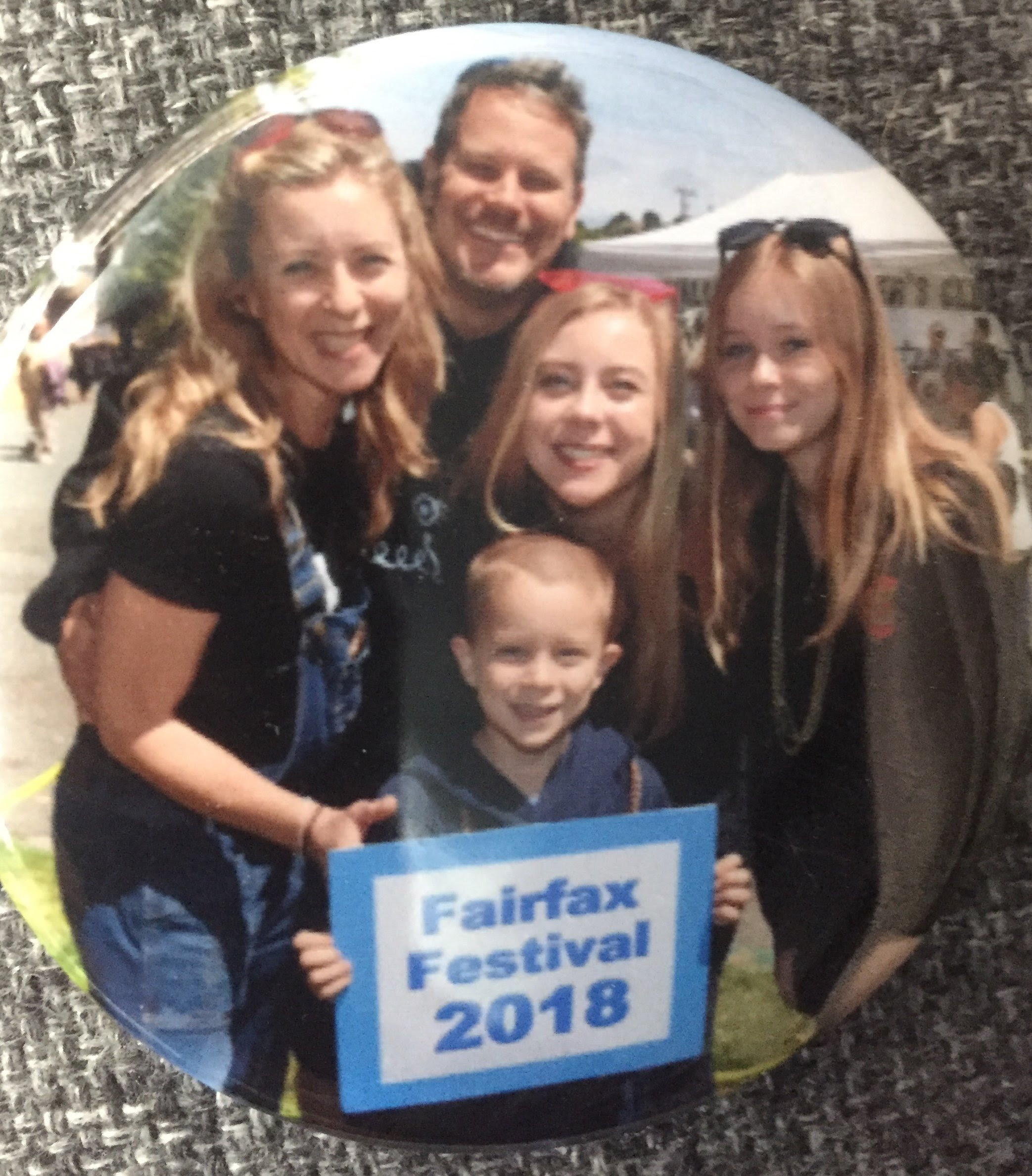 Movies in Creek Park
Every Saturday Night from June 1st until October 26, 2019.

Seating begins around 7 pm, with pre-movie slide show, announcements, movie-themed trivia competition at 7:45 PM, nightly raffle at 8 PM
Movies In Creek Park is a production of the San Anselmo Chamber of Commerce with the generous support of our local chamber members & merchants.
Saturday, June 8th, 2019
INDIANA JONES and the TEMPLE OF DOOM
Saturday, June 15, 2019
50 FIRST DATES

Saturday June 22, 2019
TANGLED

Saturday June 29, 2019
A LEAGUE OF THEIR OWN
www.SeeSaw4kids.com
Have you had a great experience shopping or consigning with us?

Please take a moment to like us, share us, follow us, tweet us, post us to your page, and give us a review on yelp.  Your activity on social media can significantly impact helping us grow our business.  We really appreciate it!  Thank You!